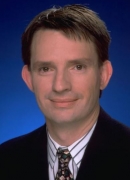 Steven P. McEvoy BS, MSc
MME Consulting, Inc.
Steve McEvoy is an IT professional and project manager for MME Consulting, Inc., a computer company that specializes in serving Orthodontic practices nationwide. He has 20+ years' experience working hands-on with the technologies used in practices like yours. He is a past Chair of the AAO Committee on Information Technology (CTech).